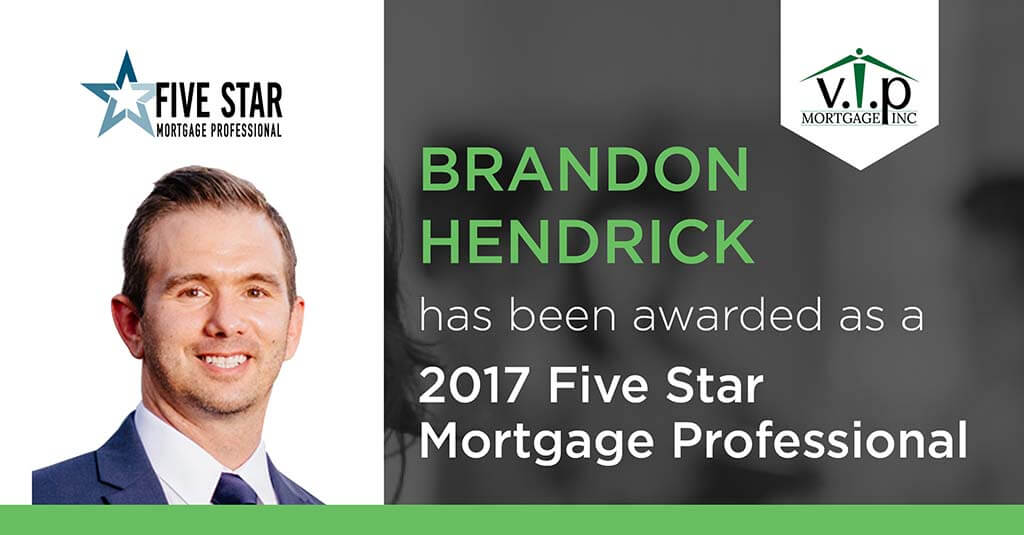 We are proud to announce that Brandon has been named a recipient of the 2017 Five Star Mortgage Professional award. We feel genuinely blessed to work with such incredible partners and clients who have put their trust and support in us and inspire us every single day.
Here at the Hendrick Team, communication is our number one focus and we make sure our customers understand every aspect of the loan process to create a smooth experience – one they will want to remember.
Five Star awards are presented to wealth managers, real estate agents, mortgage professionals, home/auto insurance professionals and dentists in more than 45 markets in the U.S. and Canada, and recognizes service professionals who provide quality services to their clients. Award recipients represent only the top 7% in any given market.
For more on this award, visit http://www.prweb.com/releases/2017/10/prweb14772276.htm
Categorized in: News